MCH Group is an international live marketing company headquartered in Basel, Switzerland. They run 90 exhibitions per year worldwide, including Art Basel, and the watch and jewelry show Baselworld.
The exhibition industry is changing and MCH needed to provide add on services for exhibitors and increase potential revenue streams for event organizers. We developed LeadScan, a powerful but simple badge and ticket scanning app for exhibitors to capture customer information for post-event sales.
Business Benefits
Leverages the Power of Events
The app digitalizes the powerful in-person connections exhibitors have with customers at events, and helps them get more ROI from the exhibition.
Increased Efficiency through Digitalization
Exhibitors can scan, tag and set follow up actions for each lead within a couple of minutes. Back office can immediately engage the prospect with targeted information.
Innovative Digital Solution
LeadScan gives the event organizer a platform to wow their exhibitors with a digital solution in a traditional and increasingly competitive industry.
Replace paper-based sales processes with a digital solution
Reduce post-event sales admin
Instantly categorize prospects and set follow up actions
Provide a searchable database of leads from the event
Export lead information
Follow data compliance regulations
How it Works
Visitor ticket data is fetched at event access gate
Exhibitor scans visitor badge using LeadScan app on their phone
Ticket data is retrieved and stored in the app
Exhibitor adds tags, notes and follow up actions
LeadScan app stores lead information ready for filtering and export via the desktop dashboard
Data can be deleted after a set amount of time to comply with privacy laws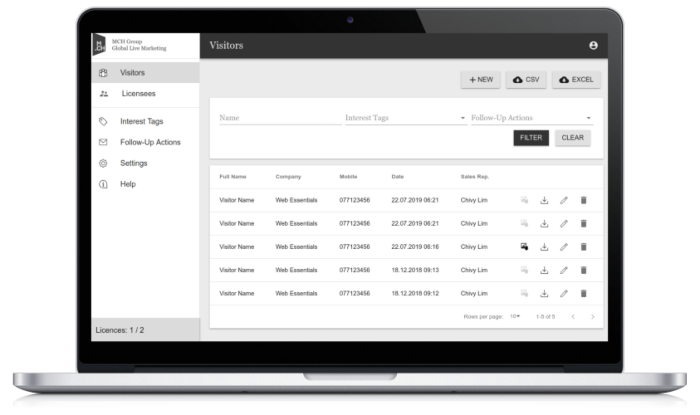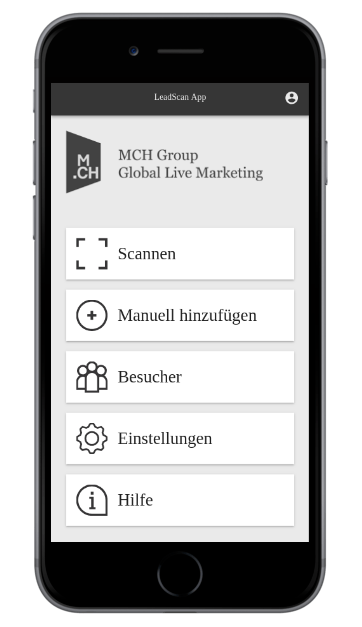 Main interface with options to scan, manually add or edit existing contact information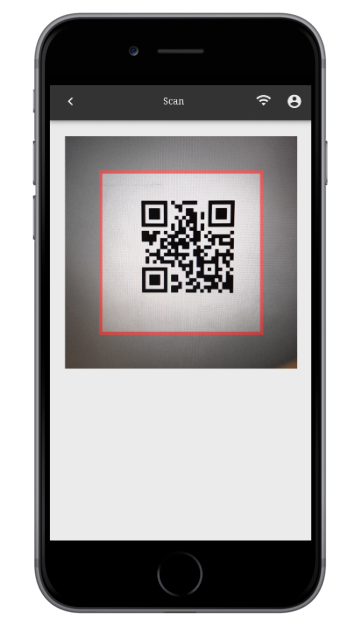 QR code and NFC badge scanner for ticket or badge scanning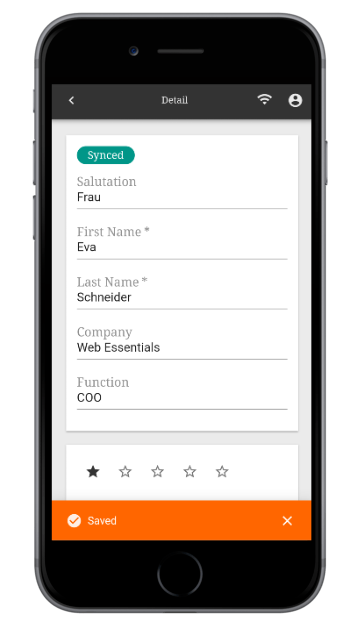 Contact record including star rating to prioritize which leads to follow up with first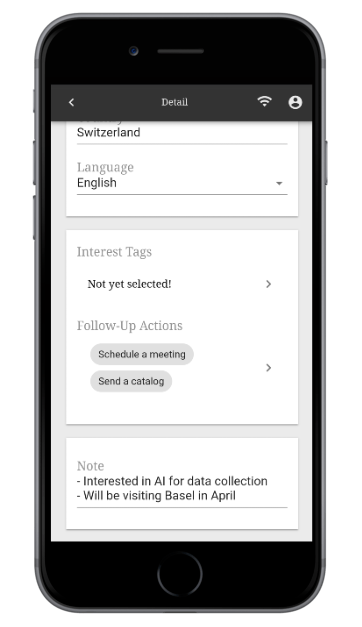 Contact record with option to add contact interests, follow up actions and notes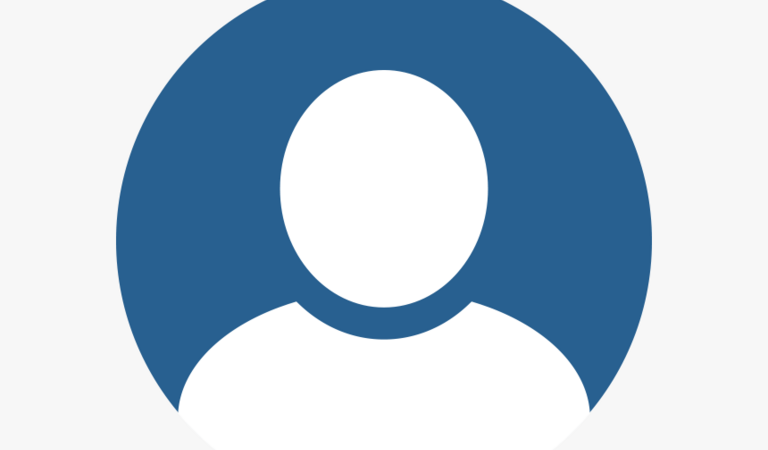 "We value Web Essentials as our implementation partner for digitalization projects because of their technical know-how and flexibility. They are customer-oriented and quickly understand our needs. Simple and fast communication is important to us, therefore also having a local contact person in Switzerland is a great benefit"
Serafino Melloni - MCH Group
Highlights
Digitalization
LeadScan replaces the need for business cards, and handles information exchange and follow up in one tool. It creates a win-win situation where leads get the information they need faster and sales reps at the event or back at the office can work on converting them to customers immediately. The data can be easily exported via CSV and imported to a CRM for further sales automation activities
Flexibility
The web app is designed to be used on a phone, tablet or computer. In case the visitor does not have a badge, information can also be entered manually.
Data Protection
In a post-GDPR world, data privacy is critical. Informed consent is gathered from the visitors at sign up, database access is carefully controlled and data is deleted after a fixed period of time.
Scalability
The web app joins a core suite of digital exhibition solutions that drive stronger consumer action and increase revenue. It is built with future integrations in mind.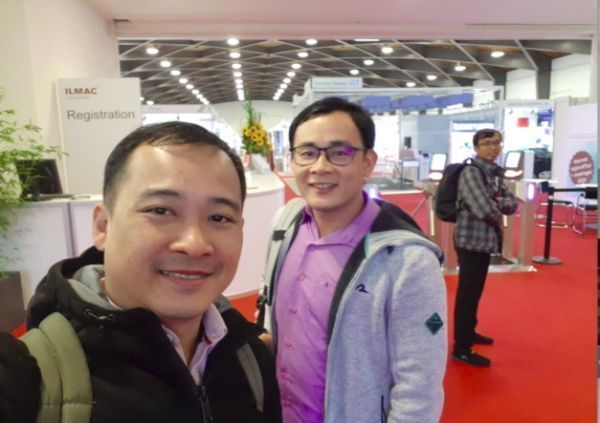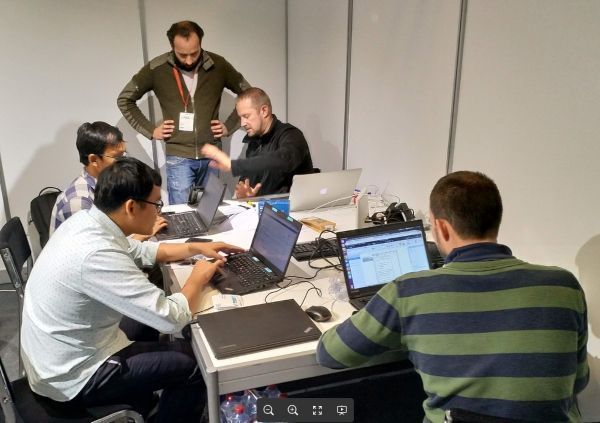 Why This Project was Special
Onsite Technical Support
LeadScan was launched at ILMAC, a 1800 visitor, 150+ exhibitor event connecting the chemical and life science community in Switzerland. To support the customer during this rollout phase, three of our Cambodian technical team flew to Lausanne to prepare for and be on standby for the event. Our team were even able to develop and deploy an extra feature while onsite.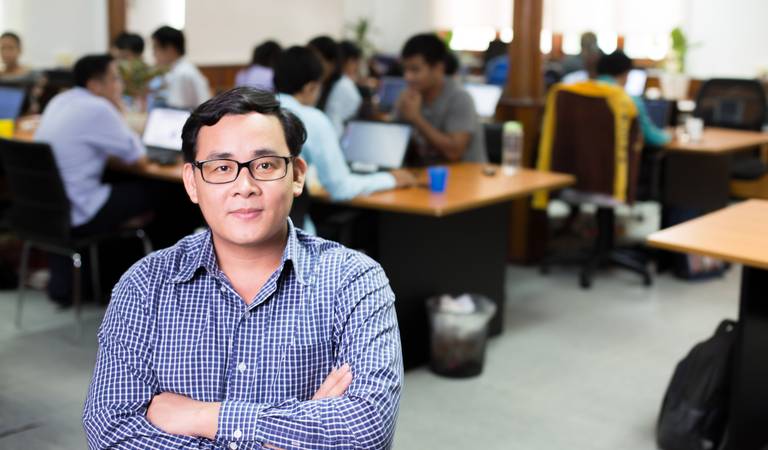 I have developed many digital products for European customers, but it's not often I get to see them in action in the hands of the users. It was a great experience to go to Lausanne and see the product we developed being used by exhibitors at such a large event.
Chivy Lim - Technical Lead
Like what you see?
Do you want to make the next step with your product? Web Essentials remains a trusted provider for the ongoing mobile and web app development, technical project management, training and maintenance.