Riehen is a municipality near Basel in Switzerland. Riehen's parliament needed a voting solution to increase transparency over the votes of the individuals and simplify the counting process.
Web Essentials created a web and mobile app to replace a traditional show of hands voting process with a cutting-edge digital solution. Live-casting provides real-time results, transparency and information to all voters and viewers.
Impact & Results
Political Transparency
The real-time display of the voting process and the subsequent publication of detailed results promotes public confidence in politics and makes voting behavior transparent

Decreases Administrative Overhead
Combined, the mobile and web app reduce the resources, time and effort needed to coordinate, vote, publish and analyze outcomes

Inclusive Voting Process
The solution is made up of multiple digital tools customized for the different stakeholders: the administration, the representatives, the public and the press
Be simple to manage and use
Provide immediate ballot results
Ensure no abuse can happen before, during and after a vote
Control attendance
Allow easy export of results for wider publication
Provide chronological documentation of ballot results
Highlights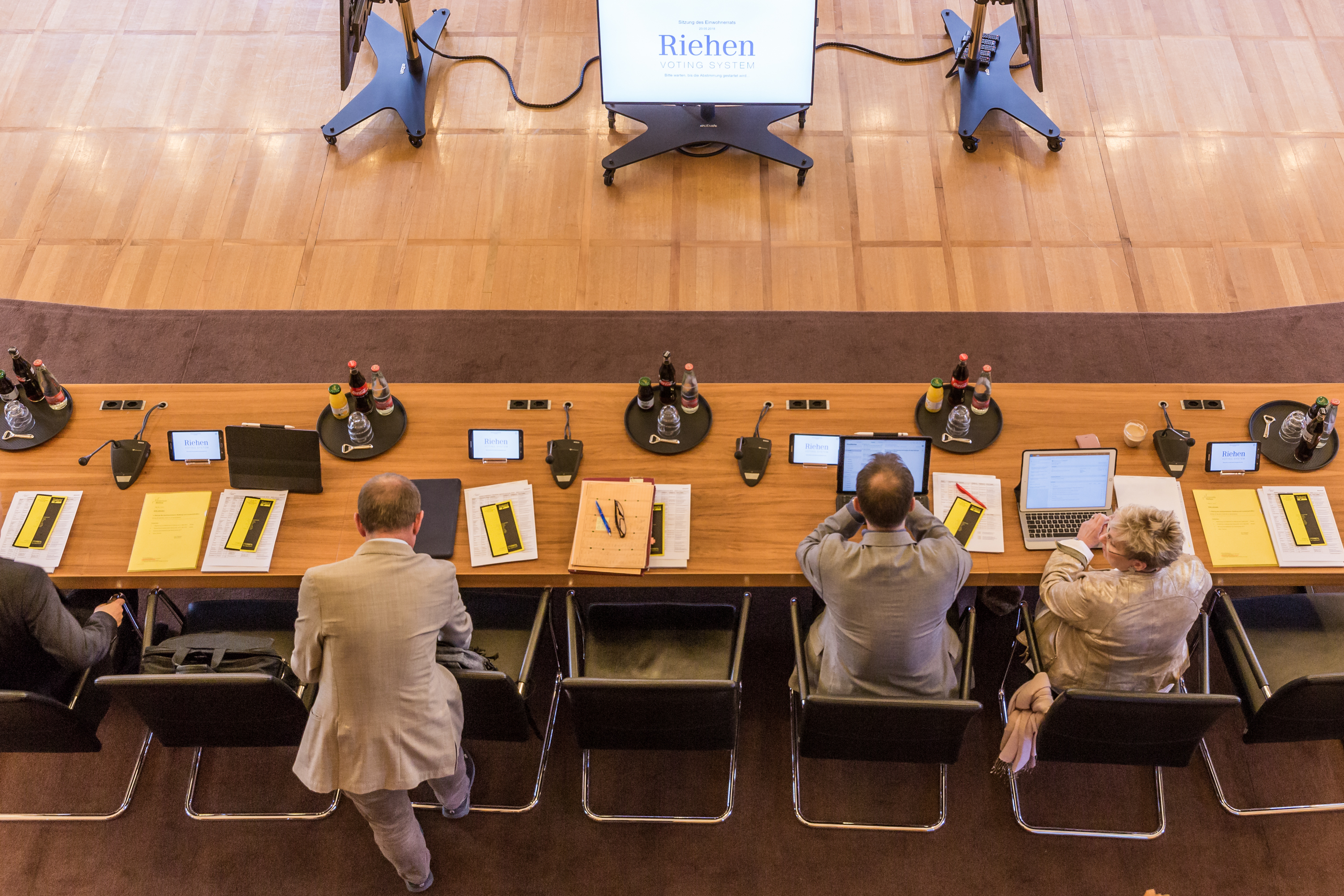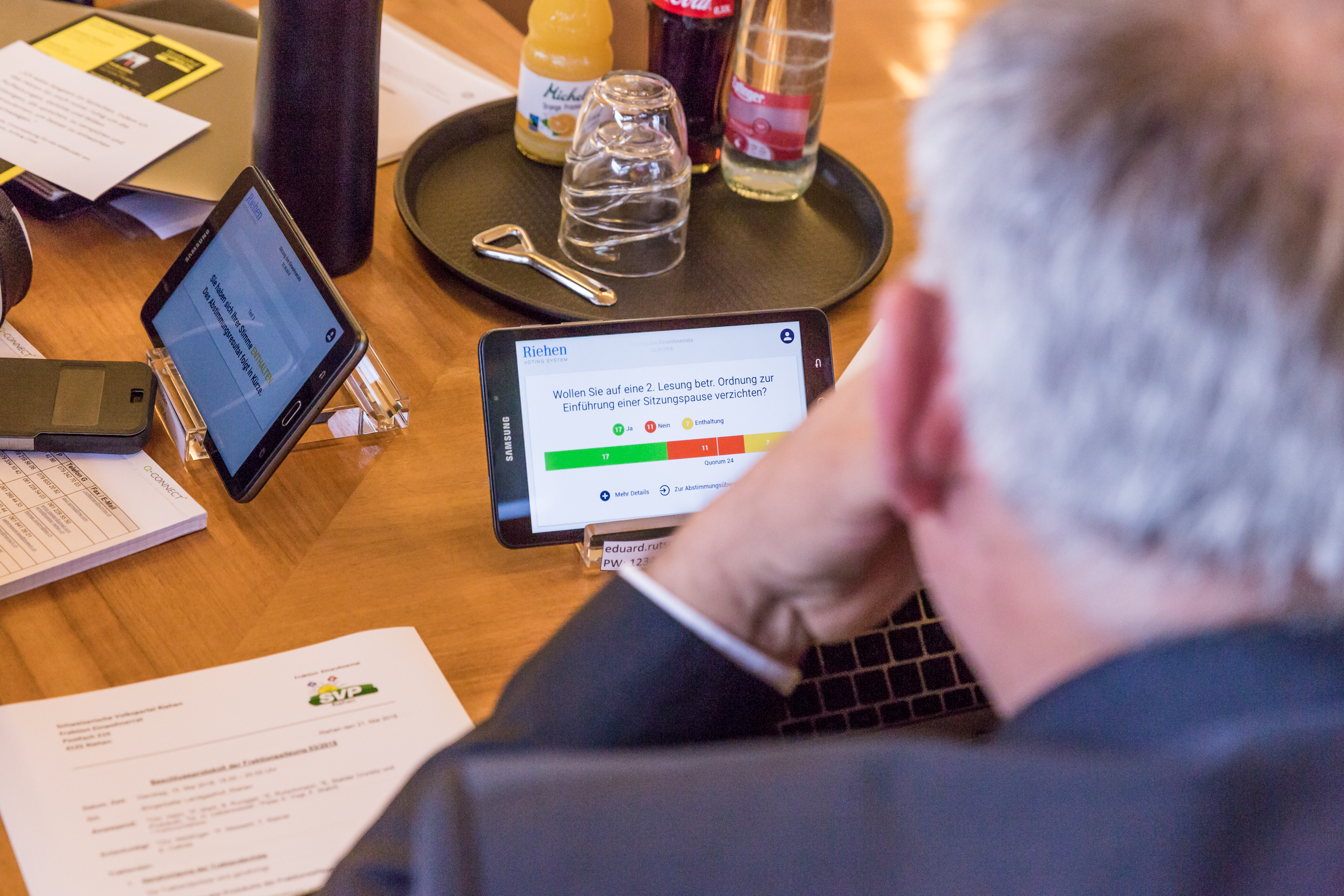 Real-time Reporting
Real-time data display helps achieve the client's goal of increased transparency and speeds up the voting process
After the general secretary releases a question to the chamber, attendees get a real-time view of how many votes have been cast for each option
A 20 second countdown for each question creates urgency and decreases the time spent on each vote
After votes are cast, individual results are displayed to all on a large screen and the tablets and the president can quickly make a deciding vote if needed
User-friendly Interfaces
This project involved introducing technology into a traditional system. Early user adoption was vital for the long-term success of the app.
The web app interface where the General Secretary prepares and controls the meeting is highly flexible and user-friendly. He uses it to release questions and results to the participants during the session and quickly export an Excel report after the meeting
The mobile app the delegates use to vote is simple, logical and easy to use. As soon a question is released, they are prompted to vote "yes", "no", "A", "B" or "abstain". A confirmation screen after each vote ensures that representatives don't vote incorrectly by accident.

Security
The system had to be tamper-proof to address concerns about e-voting security
Participants receive a tablet on arrival, and identify themselves in the voting app. As a security measure, they only can log in if the tablet has been authorized for the meeting and nobody else is logged in with their unique ID.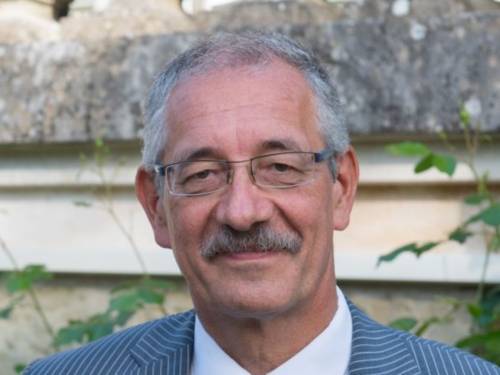 The Web Essentials solution, developed in an exciting process with the Riehen General Secretary offers ease of use, reliability in the determination of results and transparency with regard to the voting behaviour of parliamentarians
Urs Denzler - General Secretary , Riehen Gemeinderat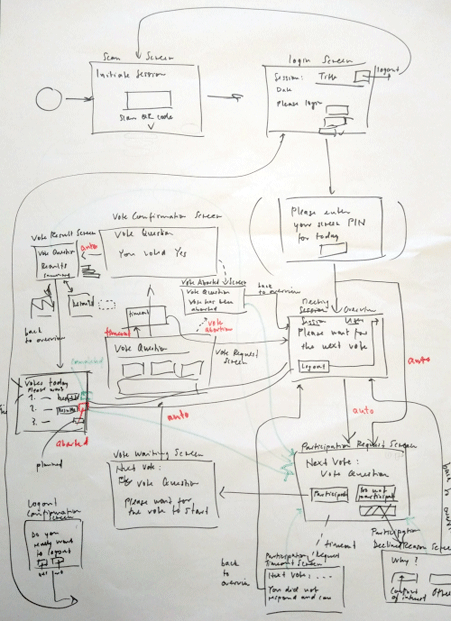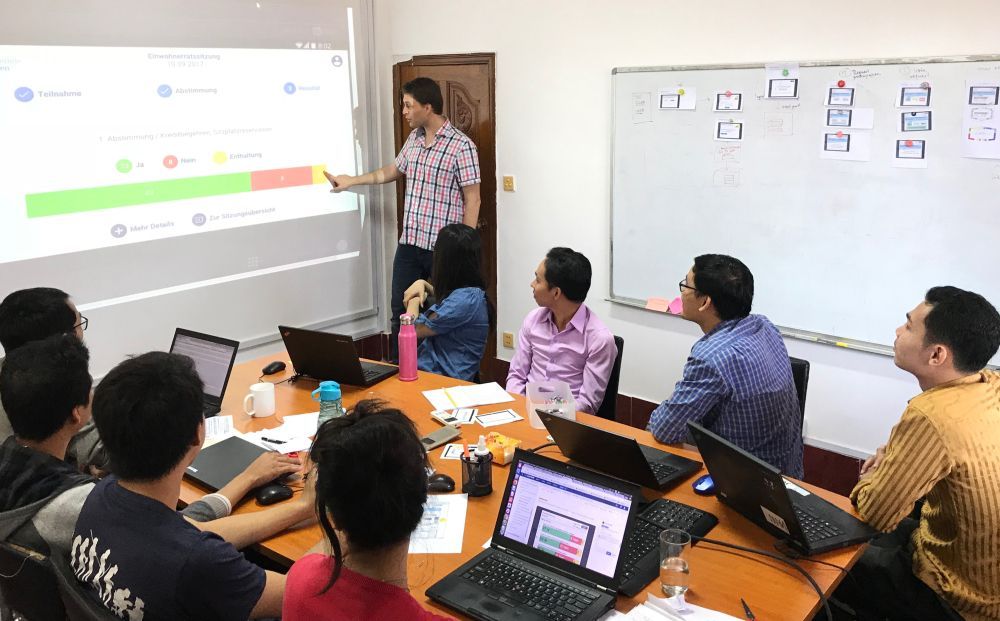 Why this Project was Special
Using Tech in a Traditional Field
Digitalization of democratic processes is a large and somewhat controversial topic. We managed to create a flexible product that can be adapted and that creates trust amongst the politicians who are using the app.
Cross-cultural Collaboration
Concept development, business analysis and early user testing took place in Switzerland with the client and our Swiss team. Our German-Cambodian project manager enabled easy communication between the German speaking client and our technical experts in Cambodia.
The Local Connection
Web Essentials was founded in Riehen. It's inspiring to see how our team in Cambodia can have positive impact on the local community that has supported and invested in them.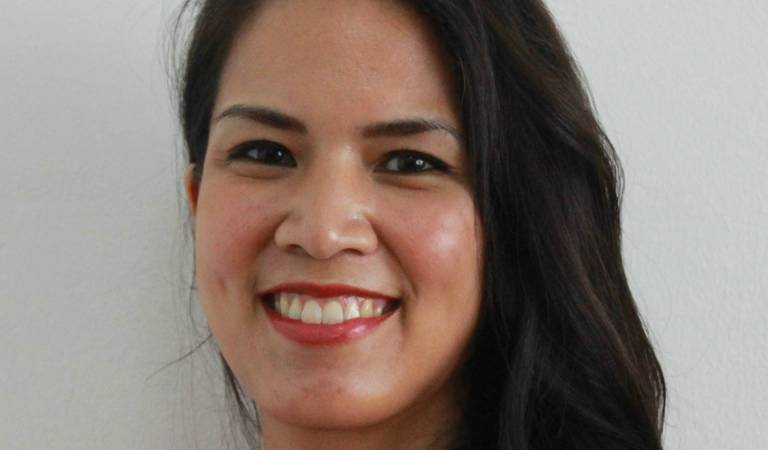 I am proud and excited to be a part of the innovative team that digitizes politics in Riehen. One of my personal highlights was the easy collaboration between Riehen's local commune, our team on the ground in Switzerland and our Cambodian technical team. Efficiency and transparency were our unwavering focus, and the final solution delivers this and more.
Chitra Sen - Product Owner, Web Essentials Alumni
Like what you see?
Do you want to make the next step with your product? Web Essentials remains a trusted provider for the ongoing mobile and web app development, technical project management, training and maintenance.