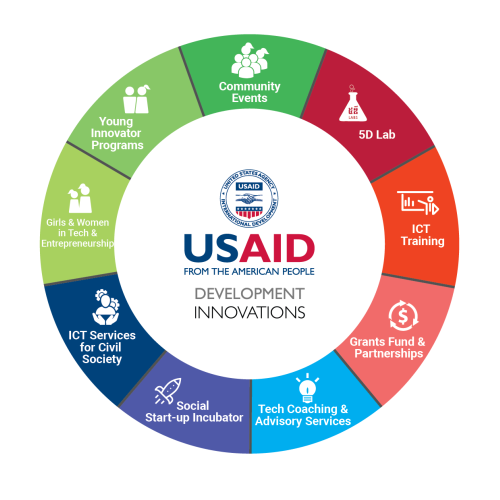 Development Innovations is a USAID-funded project that helps local tech players, social enterprises, young entreprenuers and civil society organizations to use tech and ICT solutions to address development challenges in Cambodia.
We were excited to hear that there was up to $80,000 of scale-up funding available for companies or organizations with successful ICT4D solutions solving socio-economic challenges in Cambodia. We knew we had the perfect contender.
Since 2015, Danish NGO Danmission, the University of Copenhagen and Web Essentials have been working with the "Prey Lang Community Network" (PLCN), a group of activists and villagers who campaign to protect the land in Prey Lang Forest in northern Cambodia. Together, we created the "Prey Lang App", a neat combination of mobile and web app that could digitally document, track and prove the land-use change in the region.
Prey Lang Forest Significance
Largest lowland evergreen forest in Cambodia (520,000 hectares)
Supports the livelihoods of 200,000 Cambodians, mostly indigenous Kuy
Home to endangered plant and animal species and timber coveted by Illegal loggers
Inadequate support for environmental conservation
A Digital Tool For Social Change
The scale-up funding was earmarked for ICT4D projects that were already creating impact in Cambodia, and the Prey Lang app project already had an impressive track record that we hoped would help win us the bid. Some of the stats:
48 PLCN members in 4 provinces are using the mobile app
18,000+ data entries recorded since 2015
6 monitoring reports providing the most extensive source of data on illegal logging activities in Prey Lang and perhaps in all of Cambodia
432,000 hectares of Prey Lang was designated as a Wildlife Sanctuary by the government in 2016, partly because of PLCN's evidence-based advocacy
PLCN has become a recognized stakeholder and is invited to take part in consultations and policy development on natural resource issues
Increased App Funding Means More Impact
A few proposals and pitches later, Danmission and Web Essentials were elated to discover that we secured further funding for the project!
Thanks to Development Innovations, the Prey Lang app can now be improved and rolled out to further forest communities.
So what are we going to work on?
1. Server and database improvements
Focus: Security, Safety, Performance
By migrating from Flow to Laravel, we want to increase the flexibility of the solution. Elastic search will help speed up record search. Importantly, we also want to fill the gaps in the current Khmer language support, as the vast majority of users are Cambodian. User management and authentication will improve security and it will be easier for new NGOs to onboard and use the software.
2. Focused improvements to bring the app to the next level
Focus: Accuracy, Flexibility, Usability
For the data to be usable, it needs to be accurate and be tagged with GPS coordinates. We also want to increase the flexibility of the solution by increasing the amount of devices it works seamlessly on. Data reporting more accessible and visible, creating an interactive map plugin to give a geographic visualization of data collected on Prey Lang. There should be user-friendly filters to specify certain data points on the map.
3. Onboarding new partner
Focus: Scalability, Increased impact
We want to increase the reach of the app to a new NGO (Ponlok Khmer) and forest network (PFCN). Data, activities and use groups must be separated so that each NGO or network can access a unique dashboard of their own data. More users means more mobile phones to manage and more training needed in the use of the app.
Looking for an ICT4D technical implementation partner with experience working with multinational NGOs and stakeholders? Talk to us today about using tech for development