TYPO3 CMS Website for ABA Bank
Named the "Best Bank in Cambodia for 2016" by Euromoney, ABA Bank is one of Cambodia's premier banking institutions. Web Essentials served as a full-service agency and was responsible for creating the website concept, design, technical concept, website integration and for the technical development of personalized features.
What We Did Technically
Developed a fully responsive website based on Twitter Bootstrap and TYPO3 CMS
Created a multilingual portal with multiple templates for the corporate area and for the product-specific area
Developed multiple personalized features such as an exchange calculator, a loan calculator, a partner directory, and a branch and ATM directory with Google Maps
Implemented chat functionality, a newsletter subscription and contact forms, to generate leads and to better serve existing clients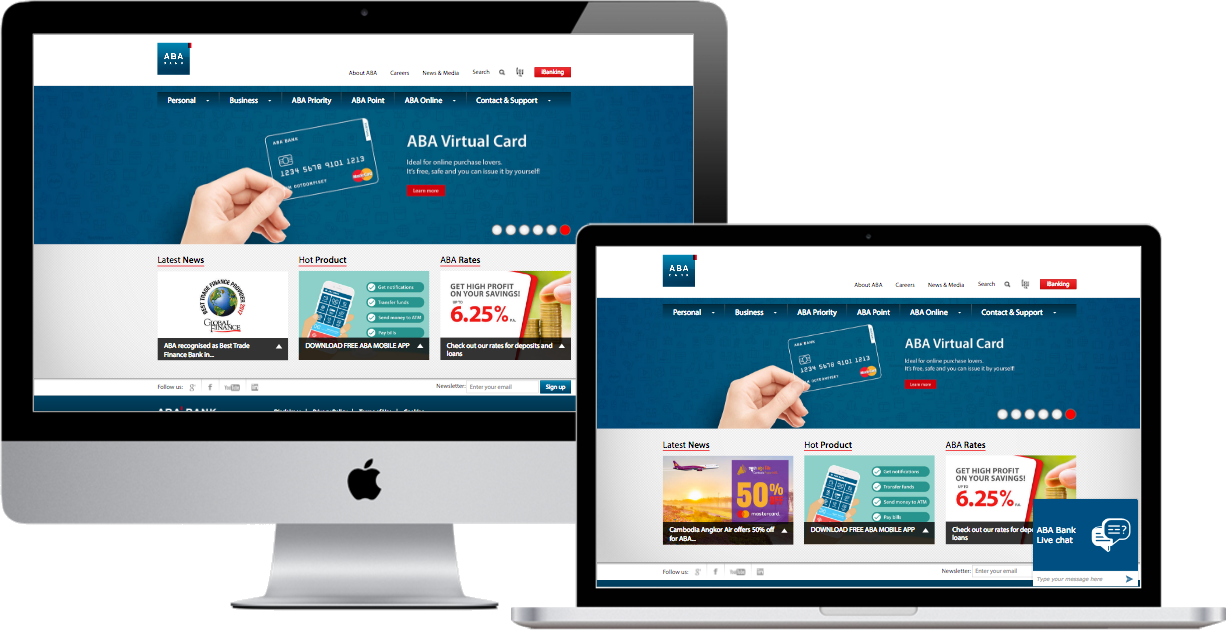 « With Web Essentials we were able to deliver on our aspirations to create one of the most technologically advanced websites in Cambodia. »
Zokhir Rasulov
CMO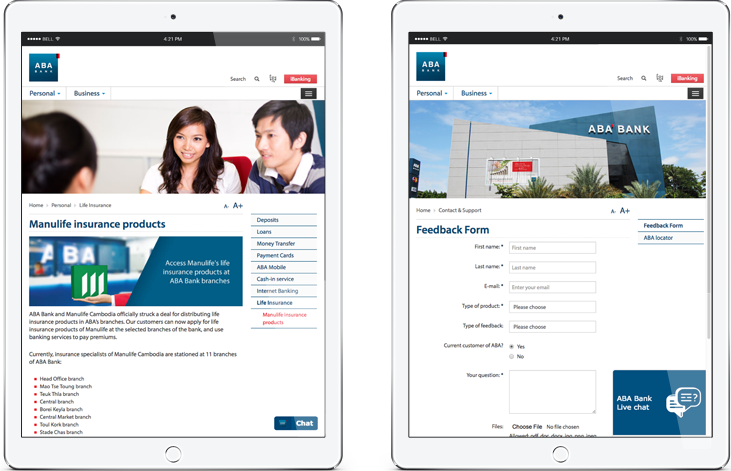 Business Benefits
ABA Bank is a pragmatic yet forward-thinking company, and now its website reflects this.
The website has become an important entry point for potential new clients with 30% of its visitors arriving via a mobile device.
ABA achieved its ambition to deliver the industry's most advanced banking website to its Cambodian customers.
Like what you see?
Do you want to make the next step with your product?