Sathapana Bank Plc. is one of the biggest commercial banks in Cambodia. With more than 4000 staff and 169 Branches, they serve Cambodians in all provinces and cities.
Sathapana recently rebranded and a relaunch of their website was at the core of their rebranding strategy. Together with digital agency Dotfusion, we developed a high-performance corporate website that embodies their brand values: strength, security, stability, reliability, transparency and commitment to customer service.
Website

sathapana.com.kh

Client

Sathapana Bank Plc.

Services

UX Design

SEO

Team

1 Project Manager, 1 Technical Lead, 3 Developers, 1 UX Designer
Business Benefits
Increased Digital Performance
Visitors stay on the site for 50% longer and view 60% more pages per visit. Organic traffic had already increased by 7.5% one month after relaunch
Customer Journey Optimization
A content restructure prioritizes relevant information, streamlining customer interactions both online and in the branches
New Features Drive Conversions
Practical tools such as calculators and a chat function help customers make buying decisions and turn visitors into leads
The Challenge
Update the website design to reflect Sathapana's new corporate identity
Improve website performance
Simplify the content editing process for the Marketing team and allow multiple editors
Fulfill strict banking sector security requirements
Offer multilingual content to serve both their Cambodian and foreign customer base
Prioritize mobile performance to better serve the 60% of website visitors using mobile devices
Highlights
Improved Customer Touchpoints
The website was developed with the overall customer journey in mind and directly impacts how customers engage in the branches. A content evaluation and restructure by Dotfusion makes sure customers can easily access the right information online first
More efficient lines of communication including a chat function increase customer touchpoints and make Sathapana more accessible for their customers
Custom Security Measures
As a bank, security was paramount. To fulfill their security requirements we adapted our processes to fit with the client's security protocol.
Responsive Design Success
Dotfusion's experienced UX designer created a clean and modern design that both increases user experience and firmly establishes Sathapana's stronger brand presence in the market
Mobile visitors make up the majority of website traffic. After implementing the new mobile-optimized design, these users are now more engaged, with reports showing a 26% lower bounce rate on mobile devices
Onsite Training
Our certified integrators led multiple onsite training sessions to enable Sathapana's technical team to economically maintain the website long term
The Sathapana content editors can confidently and easily edit and optimize content in the backend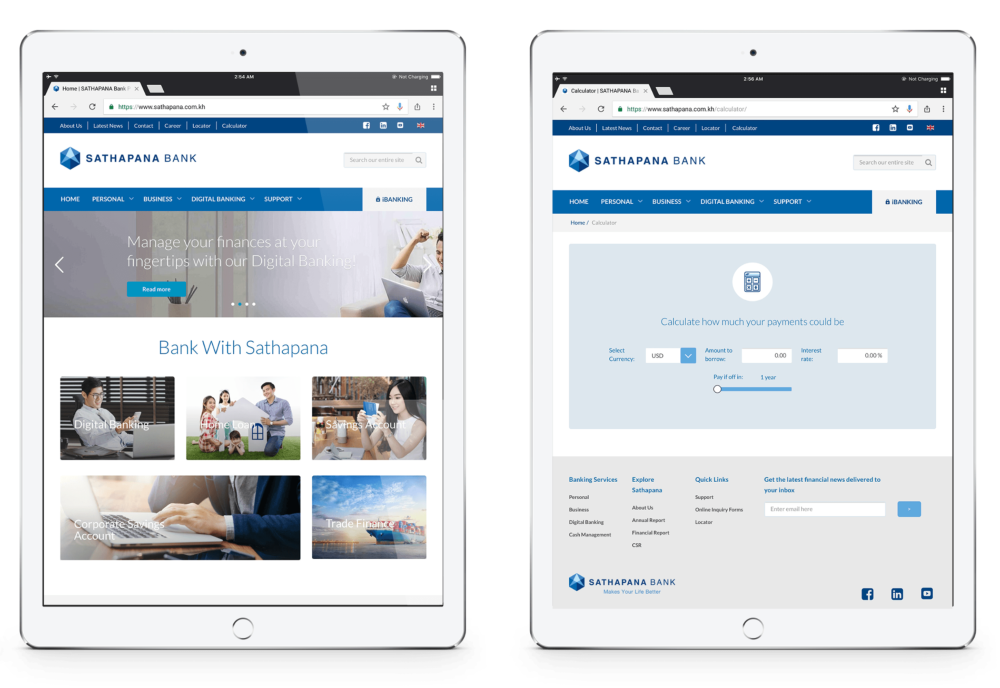 Sathapana Bank's new website reflects its digitalization and full banking services, designed based on our customers' needs. Web Essential provides us with the new solution which accommodates a user-friendly website with dynamic back-end administration, giving our editors good flexibility in editing
Sreymao Von
Digital and Media Communications Manager , Sathapana Bank
Like what you see?
Do you want to make the next step with your product?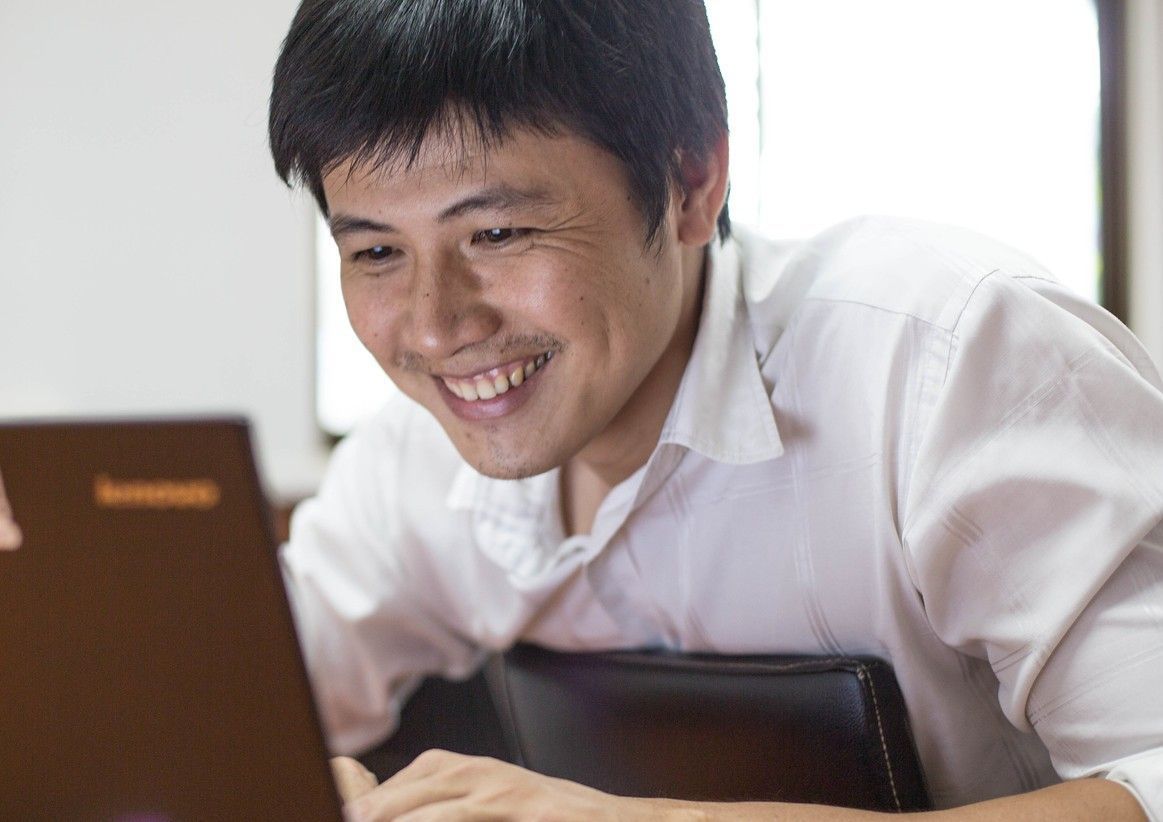 Related Projects