"We never were a real web agency!"
We did, and do build websites. But we have had the "product" aspect in our DNA since the beginning. Web agencies are generally "marketing driven companies" selling a particular service. The service of making your brand more visible, and better branded online.

As a business owner, I have always wanted to ensure we work right at the point where business value is generated. And building a custom product with a partner has the exciting potential to impact the core of their business model.
The Web Design Agency Market is Mature
10 years ago, most businesses realized that to be future-proof, they needed a website. But the trigger for these projects was often that everyone else was doing it. The end result: a website for website's sake rather than a digital component of a bigger business strategy. And a ton of suppliers ready to provide that quick fix.
Still filling this ever-narrowing gap, at one end of the spectrum you have the small, low-cost website agencies. The client either does it himself with "build-it-yourself" solutions or receives a highly standardized experience. A web agency serving those clients will need fast, streamlined and standardized process to generate revenue. There is not much room for personalization and for true long-term identification with the product
On the other end of the scale you have well established "web" agencies providing tailor-made websites. Most of them have got where they are by climbing the ladder and making more and more complex websites with bigger and bigger clients. Growing a portfolio of established and well-known and well-referring brands.
Both approaches did not work for us.
What's different about Web Essentials?
We actually never were a true "web agency" as you might define it. Here is why.
Fair Trade Software = High-Quality Plus Social Impact
The lower end of the quality scale–cheap websites–was not a fit to our business model. With such a product, we could not have delivered the sort of quality we wanted and even if we did, we would not have had the means to make a social impact.
External Workbench
We would often work as the technical supplier in collaboration with large web agencies. We built huge banking websites, were responsive design implementation pioneers and launched some of the most sophisticated microsites at the time–but all without the possibility for being recognized for our work because we were just a "subcontractor". As I have said before, fair trade only works if the chain from production to the buyer is fully transparent.

That restricted us from growing our portfolio. Some of the collaborations were confidential and deprived us of the "approved by (fill in any big brand) stamp". Which in return would block us from getting bigger clients (the portfolio effect mentioned above).
Web Design and Visual Culture
Our mission from the start was to train and empower Cambodian talent. To build a strong team you need expert leaders in your particular field. We started out with a rock-solid team of senior software developers and technical consultants, but not the senior design capacity to take on a full team of designers and lift their skills.

By staying more focused on the technical side we have been able to pair up with many different designers for our projects. And not only website designers, but app design and UX specialists. This has made it easier to weather and stay up to date with changes in digital design, such as shifts in taste, the restrictions of responsive web design and increasing focus on usability.

This has all led us to one of our biggest strengths: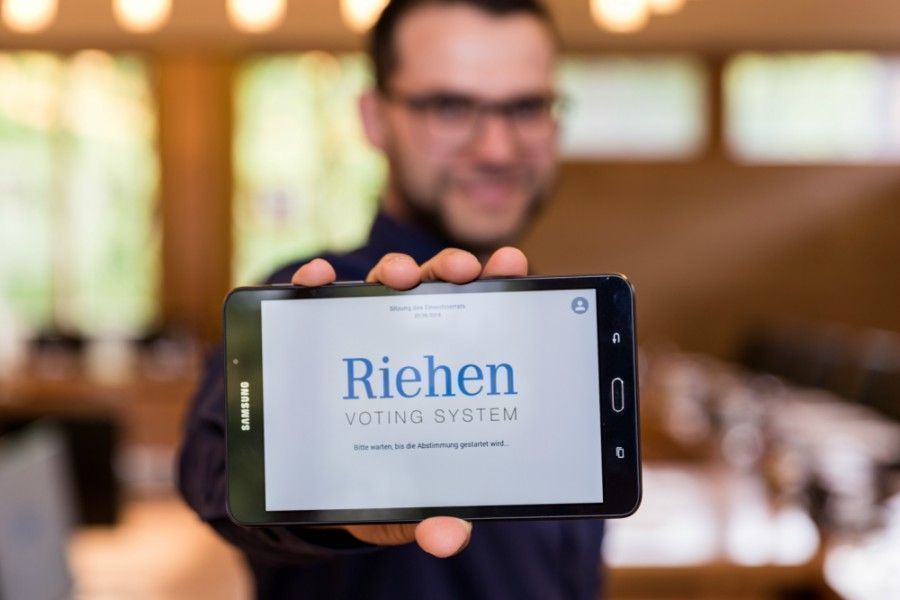 Custom Digital Solutions
Interfaces, APIs, connectors, complex business logic: you name it! We specialized in the exceptions. The non-standard implementations. The special cases.
Agencies would hire us for what they couldn't or didn't want to do themselves.
We learnt to innovate and build custom-made solutions when needed. Being mainly based in Cambodia we could better afford R&D time. A 100% Swiss-based agency couldn't afford to add extra resources for "trying a new solution" while experimenting and failing was always part of our culture.
Continuous Deployment at the Core
When you launch a website for a new customer or redesign the front end of an existing one, usually, it's a one-off deploy. You work hard, and on day X you push the complete website to production.
We in return were shipping code every week, using a continuous deployment process to support our customers' products. For Swisscom we built corporate event management software that we have been continuously deploying updates to for 5 years. Learning to streamline our process. We've documented it in the video below:
We are a Digital Product Development Company!
With all that said, I feel confident to say we have developed into a true digital product and solutions company.
We have the key elements in place:
A business focus on generating value and ROI
A functioning continuous deployment strategy and process
Experience creating and developing products we can sell ourselves. We already launched our first two products

Zoon: Corporate event management software
Our Continued Vision
Our vision remains the same: to work with like-minded customers to co-create fairly traded software that changes how people live and work together.
We will continue to focus on what our customers have at heart and to push through hard to put their vision into reality. And build digital products and solutions that are unique, disruptive, innovative and value-adding as much to the end users as to our customers.
Looking for a digital solution to rejuvenate your business? Talk to us today!